LIFE AT ANTLER
Life at Antler is like being with a family! While Antler is a family business; the employees to act as part of its extended family. This distinctive culture is embedded in to the complete structure of Antler by its Chairman, and is part of the heritage that each and every person, who works here, can embrace.
Antler's cornerstones are about developing people in every part of their life, may it be personal or professional. The culture of Antler teaches its individuals, that growth comes from learning, understanding and exploring creatively. All individuals of Antler are encouraged to be creative, and among them, Antler recognises individuals with higher potential and groom team to accomplish further. Employees as part of the family of Antler, receives life coaching that extend to every aspect of their life. They are encouraged to be disciplined, spiritual and to live a healthy and balanced lifestyle beyond work hours.
Moreover, a portfolio of benefits cushions the employee of Antler with above average remunerations, different grants provided to empower an employee's lifestyle, well-oiled system of caring for expectant mothers, and arena to publish employee talents through magazines and talent shows.
Antler is not only a place where you work, it's a place of learning, understanding and giving. Life at Antler is about being with a community of Father's, Mother's, Sister's and Brother's, they are the family you can call as your second. Such is the Life at Antler!
VIVARANA MAGAZINE
Antler's Vivarana magazine is themed with a reflection of their arts, culture and special events held at the workplace. Latest updates, achievements, news, fresh and innovative forms of poetry and art are contributed by members of the entire Antler Group, and assimilated once every month in Vivarana. The Human Resources and Antler's Media departments are responsible for the editing and publishing of the magazine. Vivarana acts as a portal and platform for the management and factory workers to share and showcase their creative talents which capture the minds and hearts of all its readers, and to undeniably create strong bonds and form instant connections amongst the Antler family. The President of Antler and directress Ashani Jayasinghe are the brainchild of this high quality magazine who have directed the company's printing press to print and distribute the magazine to every employee free of charge.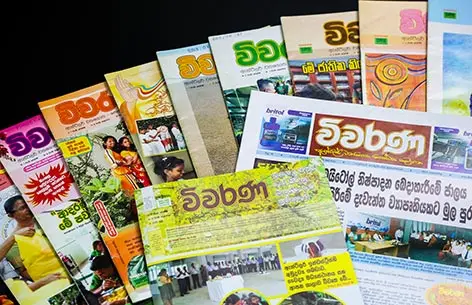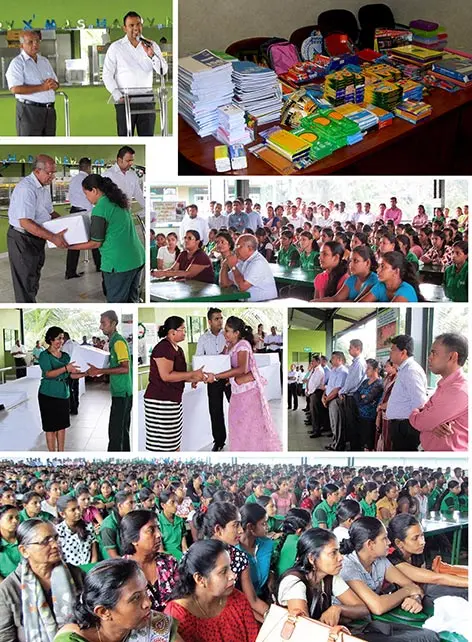 BOOK EVENT
The children of Antler's employees are given school books, stationery and uniforms at concessionary rates through an effort organised by Antler's Human Resources department who acquire the materials at wholesale rates. This event is carried out annually.


BLOOD DONATION
On Chairman Ananda Jayasinghe's birthday, the 3rd of June, Antler organises a blood donation campaign. From its inception in 2001, Antler's blood donation operation has always been organised seamlessly and methodically. Special staff and equipment are recruited every year from Colombo's blood donation center and the popular Sri Jayewardenepura hospital to Antler in order to assist with the blood donation campaign where most of the employees willingly donate blood with enthusiasm.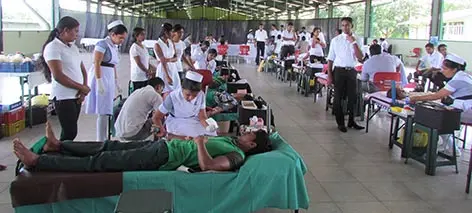 TALENT OF ANTLER
The 1st of January is considered an extremely special day for all the members of the Antler Group. Chairman Jayasinghe's vision which usually involves the unconventional incorporates a set of auspicious times to schedule the proceedings of the day. Certain Buddhist rituals known as "Bodhi Pooja" and overflowing a pot of boiling milk are carried out to add a touch of sacredness to the company environment. The Chairman then delivers a speech to the entire Antler workforce bestowing them with well wishes and words of wisdom for the year ahead. Subsequently the fun begins with singing, dancing, musical instrumentation, and talent shows presented by Antler's zealous employees. The festivities carry on late into the day where the celebrators are provided with soft drinks and mouth-watering meals. The immediate families of Antler's staff are also encouraged to dine and revel on this special day. The Chairman and executives watch the shows with complete enthusiasm where popular celebrities and hosts are also invited. Antler family end the day filled with passion, motivation and happiness as they welcome the New Year.


MEDICAL CENTRE
The Antler Group fully finances and maintains a medical centre for the health and hygiene of all its members at the Jamburaliya complex. The medical centre is equipped with modern facilities and is operational throughout the week. A well-qualified company doctor with a nursing staff of eight are always prepared to carry out check-ups and attend to an ailing employee. An ambulance is also available for emergencies where certain patients will be taken to the larger Piliyandala Based Hospital or the Colombo South Hospital if required. General check-ups are scheduled for Thursdays, a dental clinic for every Wednesday and a dermatologist is made available every Monday. Laboratory tests are also administered on special days and employees also receive treatment from nutritionists.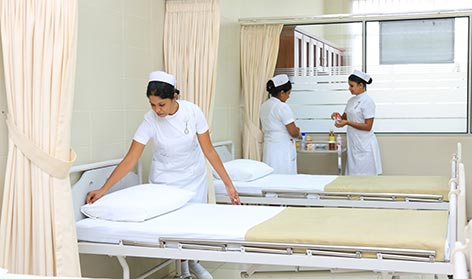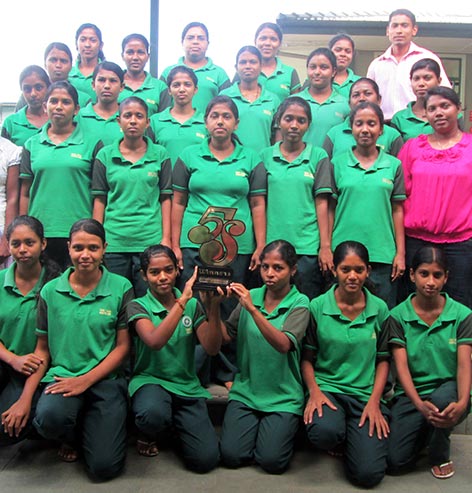 5S METHODOLOGY
Being a frontrunner in the island's fabric printing industry, and servicing an array of local and international clientele, Antler realises the importance of maintaining and adhering to international standards. One such discipline is known as the 5S methodology. Activities carried out in the entire organisational system conform to the 5S methodology. Every Antler member from every office complex to every factory is bound to observe the tenets of the 5S methodology, which can be translated from Japanese as "sort", "straighten", "shine", "standardise", and "sustain". Antler have achieved company order, clean surroundings and maximised effectiveness by strictly following the 5S discipline, which has also extended to the day-to-day activities of the personal lives of Antler's employees resulting in an uplifting their wellbeing. Antler has also experienced the value of accurately streamlining its process and workflows, which have led to time savings, a pleasant working environment and higher employee productivity. The Antler group has appointed a 5S committee to supervise the 5S implementation in every division of the company on a weekly basis. As an incentive, Antler selects the best division as adjudged by the committee, to be the "winner" of the month as the model example of a 5S methodology follower.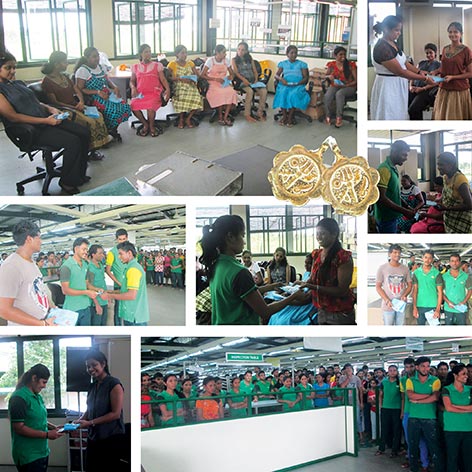 LIFE AT ANTLER EXTEND TO THE LIFESTYLE
Antler's life coaching does not stop at Antler but extends to every aspect of an employee's life. They are encouraged to be disciplined and spiritually make their contribution for the welfare of society.