CSR
Antler's CSR efforts are not ways to a mean for making more profits to the organisation, it's focused on addressing the core needs of the society in the best they can. Antler's CSR divides into external and internal projects, through which they thrive to develop the standards of living, while ensuring to maintain the ecological values of their homeland.
It was imperative for Antler to establish a social responsibility in the core of their culture, through which each employee will look towards the greater good of the society. Antler dedicates a large portion of its resources to cultivate this mindset among its people.
CSR INTERNAL
In order to keep Antler's most precious assets, its staff, happy and healthy, Antler has established a strict environmental, health and safety (EHS) policy. We have applied stringent EHS practices and processes to reduce the occupational risks of our members and to mitigate our impact on the environment.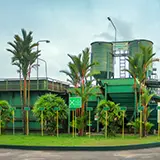 Environment, Safety and Health​
Antler first and foremost focus goes into creating an eco-friendly, safe and healthy environment for its people to work in.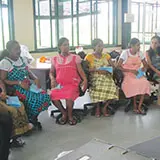 Internal Motherhood
Speakers from all over the world will join our experts to give inspiring talks on various topics. Stay on top of the latest business management trends & technologies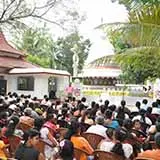 Our Community's Mother
In respect to the supreme act of motherhood, Antler Chairman conceptualised a new initiative to care for the community's mother.

CSR Britol
a. Police Check Point to Piliyandala Police Station
b. Construction of wash rooms at the Bellanwila Temple